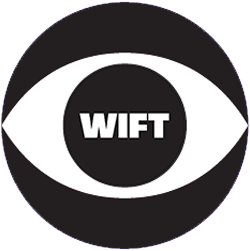 ---
Download Referat af Generalforsamlingen i WIFT 2021 (pdf)
---
Kære WIFT-medlemmer
Vi håber at se dig til Generalforsamling i WIFT Danmark
torsdag d. 27. maj kl. 16.00 på adressen:
Nomad Workspace
Blegdamsvej 6
2200 Kbh N
Er du forhindret i at deltage fysisk, kan du være med på generalforsamling over Zoom på følgende link: https://us02web.zoom.us/j/89310666046?pwd=K3pNd2RHajdOdHNQeE1Ja2V4VlFodz09
Her finder du dagsorden, WIFTs regnskab for 2020 og de gældende vedtægter. Dagsordenen ses også nedenfor.
Efter generalforsamlingen holder vi torsdagsbar i Nomads café og terrasse fra kl. 17.00-19.00. WIFT giver det første glas vin, og ellers kan der købes øl, vand og andet i caféen.
Er du forhindret i at komme til generalforsamling, håber vi, at du alligevel vil kigge forbi Nomad efter fyraften til et glas vin og hilse på bestyrelsen og andre kvinder i film- og tv-branchen.
Tilmelding er nødvendigt, fordi der er et begrænset antal pladser, og så vi ved, hvor meget vin vi skal have på køl. Skriv derfor en mail til sekretariatsleder Anne på asa@wift.nu senest på onsdag d. 19. maj. Skriv også i mailen, hvis du ønsker at stille op til bestyrelsen.
Hvis du kender en, du gerne vil have med, som endnu ikke er medlem af WIFT, så kan de melde sig ind her.
Vi håber at se mange af jer medlemmer – vi har brug for at være mange til at drive den forandring, der skal til for at skabe ligestilling i film og tv!
De bedste hilsner,
WIFT's bestyrelse
---
DAGSORDEN
Valg af dirigent
Præsentation af den nye bestyrelse
Forkvindens beretning for foreningen i det forløbne år
Godkendelse af regnskab
Fastsættelse af kontingent
Valg af bestyrelse

Pouline Middleton er på valg (genopstiller)
Marijana Jankovic udtræder af bestyrelsen
Stine Likodelle stiller op til bestyrelsen
Anne Stampe Arndt stiller op til bestyrelsen
Mathilde Schytz Marvit stiller op til bestyrelsen

Vedtagelse af ændringsforslag til vedtægter

Der stilles forslag om at ændre vedtægternes § 3 ved at tilføje følgende:
Firmastøttemedlemsskab -2.000 dkk/år: Virksomheder indenfor film, tv eller billedbårne medier, der støtter WIFT. Medlemskabet giver ikke stemmeret.

Vedtagelse af evt. ændringsforslag til vedtægter
Diskussion af indkomne forslag
Eventuelt
---